8
Minute Read
If you're looking for the best instrument-assisted soft tissue mobilization (IASTM) tools, you are sure to hear about HawkGrips and Graston. These companies produce excellent products that clinicians and patients alike enjoy and depend on.
But which sells better products?
While both are known to be high-quality, they each provide something different.
Let's dive into the differences between these tools and what choice may be best for you or your patients. If you're on the fence about which to buy, we've got you covered. We'll answer all your questions and give you an idea of what instrument is worth the purchase!
How to Choose Instrument Assisted Soft Tissue Mobilization Tools
In this review, we're going to cover two of the most popular IASTM tools on the market. We'll cover everything from patient comfort to customer reviews and what tools best treat what muscle groups.
However, when it comes down to it, this decision should be based on personal preference. IASTM is perfect for evaluating and treating soft tissue, but each tool will give you a unique way to treat pain.
Keep in mind that all IASTM tools offer different benefits. So while we may recommend a product, you should decide what you think will be best for you.
Why Use Instrument Assisted Soft Tissue Mobilization Tools?
Instrument assisted soft tissue mobilization tools are used in physical therapy. Often in combination with massage, these tools stretch and release tension soft muscle tissues. They also help a clinician identify muscle adhesion or scar tissue that can be improved.
IASTM is a technique manual therapy that your health provider may recommend. Therapists can recommend using IASTM as one of your treatment options for the following conditions:
Shin splints
Back pain
Tendonitis
Soft tissue restrictions
Using IASTM therapy doesn't need to be painful, especially when the proper tools are used. If you are considering this for your physical therapy, make sure you have the best tools for your treatment.
Asking for IASTM Tools
A lot of people with injuries may feel they can do some of their own treatment. Some might want IASTM tools for their own use, but professionals mostly use these tools.
However, as a PT patient, you can ask your physical therapist to use or order a specific tool. Your clinician wants to help you, so if you have a strong preference, they will want to get the best tools for your treatment.
HawkGrips vs Graston: Mobility Tool Features
When working with scar tissue and muscle pain, having the right tools are important. They can get into any muscle location more effectively and consistently than only using hands.
Both Hawk Grips and Graston offer various tools for the best IASTM treatment. Here are some similarities and differences you can expect between Hawk Grips and Graston technology.
Stainless Steel Material
Both companies have manual therapy tools made of stainless steel. Hawk Grips features surgical grade stainless steel, while Graston offers die-casted stainless steel. The stainless steel allows for easier use, especially when used with an emollient cream.
Handlebar
For targeting muscles in larger surface areas, handlebars are best. They can also help evaluate and treat soft tissue restrictions.
A ton of therapists say that the textured handles for larger handlebars from HawkGrips are a standout feature. The feel is completely different. The Hawk Grips way is textured handles for grip and evaluating but maintains the smooth, rounded treatment edges.
When you are working hard to bring blood flow to larger surface areas, the textured handles for larger handlebars can make all the difference in making your job easier.
Small Instruments
For the smaller tools, Hawk Grips and Graston offer similar overall designs.
However, HawkGrips wins in this category.
Hawk Grips offers more multi-tools and their smooth edge mobility tool offers a textured surface. The textured grip makes it is more comfortable for a clinician to handle. Patients will also sense the difference. It's a win-win for everyone!
With a market full of IASTM tools, Hawk Grips sets itself apart from all the others with its innovations.
Their multi-tools mean that you can target more muscles with fewer tools. It may be easier to release myofascial adhesions with more variety in tools and techniques. Given the option, a Hawk Grips set may provide for diversity in methods more than other ones.
Graston or Hawk Grips: Which is Better?
Both providers offer high-quality tools and variety. They offer diversity in methods and give therapists options.
While they have much in common, let's break down some key differences between each provider.
Patient Comfort
Comfort is key to physical therapy. Especially with the IASTM technique, it is easy to see how it may cause discomfort if not done properly or with the correct tools.
Both companies offer an emollient cream. This oil-based mobilization cream is to be applied to patient skin areas before any treatment. The use of an emollient is essential for ensuring comfort and reducing any pain. It makes the skin smooth and allows a stainless steel tool to comfortably move across the body.
The Graston formula features special anti-inflammatory properties. Their cream often calls for fewer applications to protect the skin from inflammation.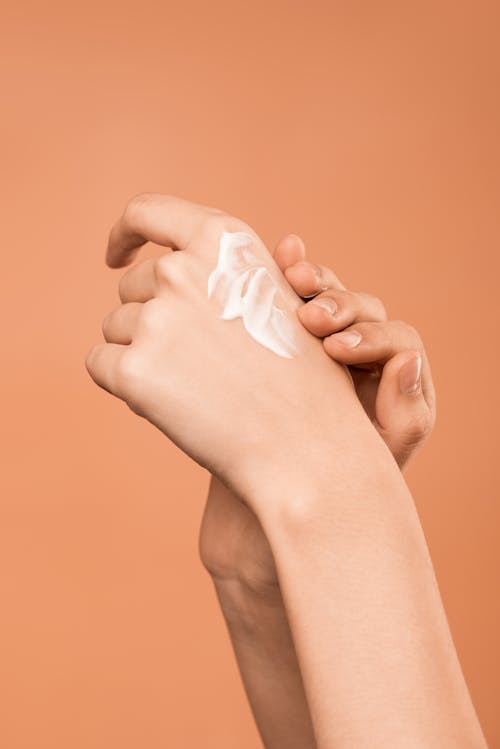 Courses and Certification
As a clinician, you can take a course from Hawk Grips or Graston to help advance in your career in PT and enhance your PT methods.
They both offer courses for learning their own signature technique and perfecting the use of each tool. Courses can help therapists learn the research that goes into determining the best methods.
If you want to be a provider certified in their program, you can improve and diversify your IASTM treatment practices.
The certification offered is also a key difference between Graston and HawkGrips. If you are looking to purchase a Graston set, you will need to complete their courses. Graston is only a provider to its own certified clinicians.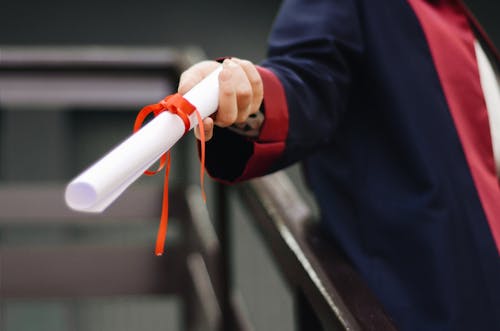 Affordability
When it comes to price, there isn't much competition.
Just about every tool from HawkGrips comes with a much more affordable price tag than Graston.
Also, you can purchase a HawkGrips tool from a greater variety of vendors. That means there may be a difference in price tag depending on where you purchase your HawkGrips tool. It is more limited in where you can buy a Graston set.
A HawkGrips set includes a variety of tools in one purchase along with an emollient cream. These can be purchased easily off of Amazon rather than exclusively through the Graston website.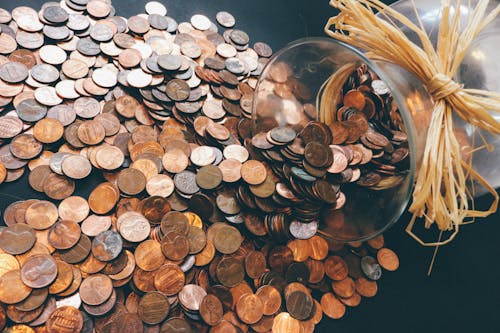 What Reviews Say
Professionals and patients alike all have opinions on which tool is used and which courses are best for using the IASTM treatment method.
Here we shine the spotlight on some of the most helpful comments.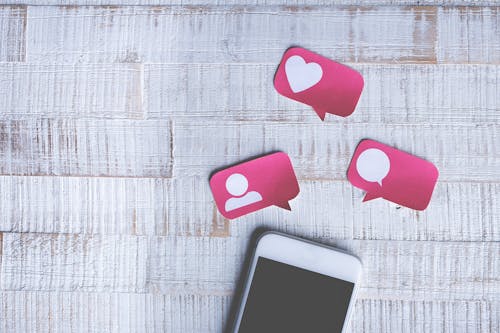 Hawk Grips
HawkGrips can boast excellent ratings and reviews with a 5-star rating on Google reviews and 5 stars on Amazon!
Many therapists praise the innovative and unique designs from HawkGrips.
Most reviews highlight the textured surface and multi-tool design as game-changers. The sensation given from textured tools is unlike the smooth surfaces of the average IASTM instrument.
One massage therapist on Amazon highlighted that the emollient cream goes a long way without a lot of it. She uses it in combination with the handlebars and says her clients rave about the effect on their soft tissue for greater pain relief.
Graston
Graston maintains a 4.7-star rating on Amazon for its emollient cream and has testimonials across the web and Google.
One physical therapist appreciated the Graston course and stated how his career advanced by being in their provider network and using their method. Research is essential to understanding and then performing a technique, and the course is very popular with physical therapists.
A video review highlighted how adhesions of any body part were easier to treat. Many videos demonstrate how well a Graston tool can target soft tissue and release tension.
Pros and Cons
Pros of Hawk Grips
Price. Hawk Grips are often the more affordable option when compared to other IASTM tools.
Sold by more vendors. While Graston is almost exclusively sold through the company itself, you can shop around for Hawk Grips tools and get the best deal.
Textured Surfaces. Each tool has both a smooth edge and textured surface which creates a unique sensation for patients.
Cons of Hawk Grips
Newer brand. While Graston has made a name for itself since IASTM emerged on the scene, HawkGrips is a newer and therefore less tried product.
More varied techniques. Because Hawk Grips is not sold exclusively to Hawk Grips certified therapists, Hawk Grips tools do not signify a consistent technique.
Pros of Graston
Certification. This company exclusively sells their instruments to their own certified clinicians, so patients can rest assured they are in properly trained hands.
Experience. David Graston himself was the founder of modern IASTM techniques. So these tools were designed by the original creator of this therapy!
Emollient cream is an excellent anti-inflammatory for application prior to using tools.
Cons of Graston
Stainless Steel is not a surgical grade quality. Instead, it is enhanced by a die casted stainless steel.
Sold exclusively through the company.
Frequently Asked Questions
Is IASTM Gua Sha?
These two methods of therapy may look similar, but they have two different goals. IASTM works to break up adhesions and promote blood flow, Gua Sha is about releasing toxins and heat from the body.
These things may not seem too different. While the specific goal and the sense of these practices are different, they both encourage healing. They are working to target your soft tissue!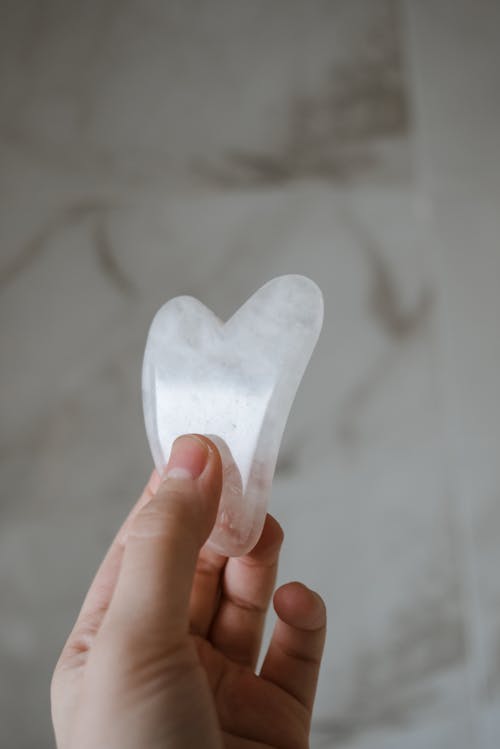 Which IASTM Tools Are Painful?
None! In the hands of a properly trained professional, neither a HawkGrips nor a Graston tool should cause you any pain.
Both companies offer courses so that IASTM methods are performed correctly. They also sell emollient creams. The creams both protect the skin and promote the benefit of IASTM by reducing inflammation.
Rather than being in pain, you should feel some relief and rejuvenation after an IASTM session! Because it releases adhesions, restrictions, and scar tissue, it will help you recover from any pain and physical issues you have suffered in the past.
IASTM promotes healing! If you are experiencing any severe pain, something is either wrong with the techniques or the tools, and you should not continue without making changes.
Does IASTM Work?
You don't need to trust our opinion on this one.
IASTM has grown in popularity over the years, especially with athletes. Why? It reduces pain, improves your soft tissue function, and will increase your range of motion. Athletes do not just report this, but it has been studied extensively.
If your body has suffered because of overuse or you have had an injury, IASTM may be a great method to recover and repair your body.
Where to Buy HawkGrips Tools
If you are ready to purchase your own set of HawkGrips, you can check it out and purchase them here!
Where to Buy Graston Tools
To purchase Graston IASTM tools, you will need to be certified. However, they do offer some of their products on Amazon, and you can purchase them here.
If you have enjoyed one of these products or prefer a different IASTM, let us know. Leave a comment – name on social media your favorite tools for pain relief. Thanks for sharing!
Verdict
HawkGrips and Graston are two of the best providers on the market for IASTM tools. They offer great quality and both have adoring fans and supporters. The decision may be difficult so you should consider how you would be using these tools and what is best for you.
As a professional, you may want to consider each method and see if that would fit with the treatments you offer. As a patient, ask your provider what tools may be best for your treatment and express your preferences! Or you can search for a provider who has experience with the brand you like better.
However, with textured surfaces, more tool options, and an affordable price tag, HawkGrips might be exactly what you need for your next IASTM physical therapy session!